Now that energy saving is required in the world and the trend is also coming to the lighting industry, however LED application as a new light source has been evolving rapidly, LED is different from the conventional light sources such as light bulbs and fluorescent lamps, This is the same as the semiconductor such as an IC chip.
LED applications is also a multifarious by users and specifications in the environment. First System challenge all requirements in order to meet the needs of various customers, design printed circuit board that specialized for LED, assemble, and do inspection.
In the diversifying LED lighting market, we are LED product professional manufacturer that has a lot of experience and rely on high reliability of First System for your business.
LED product development example

Technology
First System is able to provide some kinds of LED on PCB as customer hopes since we have advantages of technology that has been engaging precision equipment for computer and PCB for vehicles.
Example 1
High density mounted PCB with 70μ distance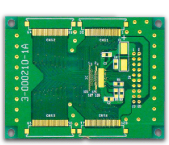 Example 2
Quad Flat Package PCB for memory extended board of personal computer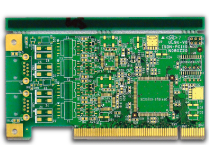 LED product development flow
According to specification requirements from our customers, we do customized of LED lighting PCB, which is highly quality assembled on PCB.
We can offer any solutions both prototype and mass production from selecting proper LED according to application of your product ( color, number, position and beam angle), the lens, the aluminum substrate, to control equipment in combination with constant current drivers such as modular.